How to Protect Your Child
Take the time to talk to your child.
Be calm and confident before discussing this topic with your child.
Do not scare your child; your tone should be neutral, educational and empowering.
Let your child know that you are always there for him/her and always want to protect him/her.
Teach your child that the parts of their body that a bathing suit covers are private parts and that no one is allowed to see or touch them there.
Allow time for your child to process and to ask you questions.
Have your child identify 5 safe people they can talk to if someone ever makes them uncomfortable.
Make talking to your child about personal safety an ongoing dialogue rather than a single conversation.
It's important not to interrogate children. Ask simple, open-ended questions in a calm manner: "Has anyone ever made you feel uncomfortable or scared? Has anyone ever asked you to keep a secret?"
Familiarize yourself with the policies and practices of organizations where your children spend time.
Confirm background checks are conducted on all employees and volunteers.
Ensure policies are in place that prohibit situations where an adult can be alone with your child in one room when no one else is around.
Talk to your child to find out if the policies are being followed when you are not there.
Require all staff and volunteers to be trained annually on child safety and on how to make a report.
Be vigilant and ASK questions!
Watch for changes in your child's behavior. If your child is reluctant to go certain places or to be with certain people, ask questions.
Notice their behavior before and after spending time alone with an adult.
If a child does reveal something concerning, believe the child. Reassure him/her that he/she has done the right thing in telling you and that what happened is absolutely not their fault. Call the DFCS hotline at 855-GACHILD or local law enforcement to report your concerns.
Please do not interview children or contact the alleged offender—report your suspicions and let the appropriate authorities investigate.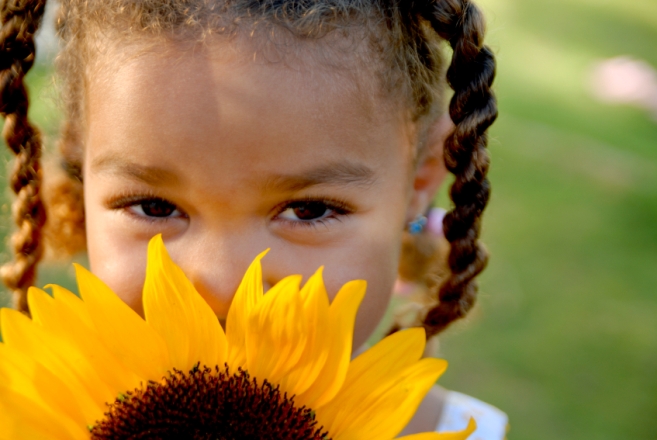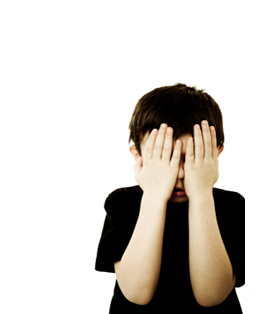 10 Ways to Help Prevent Child Abuse
Tips on preventing child abuse:
Be a nurturing parent – children need to know they are special, loved and capable of their dreams.

Help a friend, neighbor or relative – being a parent isn't easy. Offer a helping hand to take care of their children, so the parent(s) can rest of spend time together.

Help yourself – when the big and little problems of your everyday life pile up to the point you feel overwhelmed and out of control, take time out.

Crying babies – it can be frustrating to hear your baby cry. Learn what to do if your baby won't stop crying. Never shake a baby…shaking a child may result in severe injury or death.

Get involved – ask your community leaders, clergy, library and schools to develop services to meet the needs of healthy children and families.

Help to develop parenting resources at your local library.

Promote programs in school – teaching children, parents and teachers prevention strategies can help to keep children safe.

Monitor your child's television and video viewing – watching violent films and TV programs can harm young children. Children also act out what they watch.

Volunteer at a local child abuse child prevention program. For information about volunteer opportunities, call The Children's Advocacy Center at 229-245-5362.

Report suspected abuse or neglect.
The Children's Advocacy Center now has a trained Darkness to Light facilitator on staff. Please contact us at 229.245.5364 to learn more about this national prevention program aimed at educating adults on the prevalence and consequences of child sexual abuse, the development of personal commitments to react responsibly in light of abuse, and improvements in the policies and procedures of youth-serving organizations. Check out D2L.org for more information. This training is appropriate for any of the following:
Youth-serving organizations-YMCA, Boys & Girls Club, Boy Scouts of America, Girl Scouts, etc.

Faith-based programs including Church nursery, summer camps, vacation Bible schools.

Youth sports organizations-parks & recreation departments, sports leagues and teams

Educators-according to a national statistic, teachers are the source of more than 50% of all professionals made to authorities

Daycares and after-school facilities

Parents and Individuals

Civic organizations such as the Exchange Club, Rotary, Kiwanis, Lions Club.

Elected officials

Medical professionals-pediatricians, nurses, emergency room staff
Messages on Personal Safety
Parents can reinforce these messages on personal safety:
"I'm on your team."
"I'm on your side. I will always try to help you as best I can, no matter what you tell me, no matter how uncomfortable it is."
"I love you, and it's my job to help keep you safe."
"Not everyone in the world cares about children. If someone makes you feel bad or sad, tell me about that, and I'll try to help."
"You never have to worry that I won't believe something you tell me."
"If someone tells you to keep a secret from me, I want to know about that."
"Sometimes people we know and trust disappoint us or hurt us in some way. It's always OK to tell me about those times."
"It's up to you to allow someone to hug or kiss you. Your body is precious and your own. You can choose who you want to hug or kiss. Nobody should ever force you to do something you don't like."
As children enter tween/teen years, parents can continue to add progressively more challenging topics:
"What would you think if someone tried to do something you thought was wrong, or someone tried to make you do something you didn't want to do. How do you think you might response?"
"Would you feel OK telling me about something going on with one of your friends that made you scared or anxious?"
"There are people in the world who hurt kids. Trust your gut, your instincts. If someone makes you feel bad, tell me about it."
Protect your child on the Internet.
Learn about the websites your children use regularly. Visit websites such as Facebook, Twitter, Instagram, YouTube, and others. See what other kids are doing there and how much information you can learn by doing simple searches. Parents need to be aware of what is happening online.
Keep computers in common rooms of the house. Many children have laptops and computers in their bedrooms, allowing them many opportunities to spend hours online, potentially engaging in inappropriate behavior.
Know how to set parental controls and check browser history files.
Set the rules about internet safety and your values early on. Teach young children that they should not seek out relationships from online friends and that they should NEVER meet online friends in the real world. Encourage your child to never give out their personal information.
Make any topic of conversation an acceptable topic of conversation. Many teens and pre-teens seek out adult relationships online. Ensure that your child has a support system in the real world.
Parents should also be aware of the policies that child-serving organizations have around child protection. Parents can ask and can expect straight answers on the following:
"What is your policy about one-adult/one-child interactions? How do you keep those to a minimum?"
"What kind of screening and interview processes do you use to make sure that emotionally mature and stable people are interacting with my child?"
"Do you do background checks? What about after someone is hired?"
"What kind of training do you offer to your staff and volunteers to ensure that everyone knows how to recognize and report abuse?"